You need 5 tools to guide the flow of energy where you live, work and play.
Although you cannot heal what you are unwilling to reveal, admitting the truth will not "set you free." 
Revealing the truth is only 20% of what is required to create lasting change. 
You must take consistent action that is aligned with your intentions. 
And you need 3 more things… 
1. DISCERNMENT  
Discernment is your 3rd eye's alter ego.
Your 3rd eye was meant for more than meditation and the occasional big decision. It was designed to help you perceive truths. 
If you don't know the truth when you see it, you're dead in the water. Likewise if you recognize the truth but apply it at the wrong time, you still lose.
When you fully cultivate your intuition, it will help you navigate all of life.  
 2. CONTEXT
Context is the secret sauce for effectively applying truths in your life. 
Truths emerge out of an ecosystem of beliefs, values and experiences. Some truths can only be learned sequentially. Other truths are easier to apply if you have a certain embodiment or cultural heritage. 
If you don't have enough context, you'll keep  building 3-foot ladders to get out of a 6-foot hole.
3. LANGUAGE
Language is the boss move of co-creation. 
Truth telling and truth sharing are 2 whole ass skills. Telling the truth is required when stating your deepest desires. It creates a space for the Universe to align with you. Sharing your truth reveals who you are and invites others into a beautiful exploration.  
When you can speak honestly about what lives inside you, you are empowered to shape what happens around you. 
If you want to observe stagnant energy, all you have to do is stop and look around you. 
The back alley filled with potholes that the city should have fixed years ago. 
The chest tightening that keeps you from sharing your authentic self. 
The empty coffee cup from 2 days ago that is still on your desk.  
The curtains you haven't washed since Juvember.  
Yup! All examples of stagnant energy.
 IF YOUR INNER CRITIC IS TALKING TRASH RIGHT NOW, TELL THEM TO BE QUIET.
Stagnation is not a death sentence. It is a symptom of unaligned choices and/or inconsistent action. 
ALL YOU HAVE TO DO IS TAKE ACTION. IDENTIFY THE STUCK ENERGY AND THEN MOVE IT - A LITTLE.
Start fixing the pot holes. Feel the tightness in your chest and take a deep breath, then speak a word or two. 
Take the cup from your office to the kitchen sink. Put the curtains in the laundry hamper or washing machine. 
You can do it! And if you need mortal support, I'm here to help.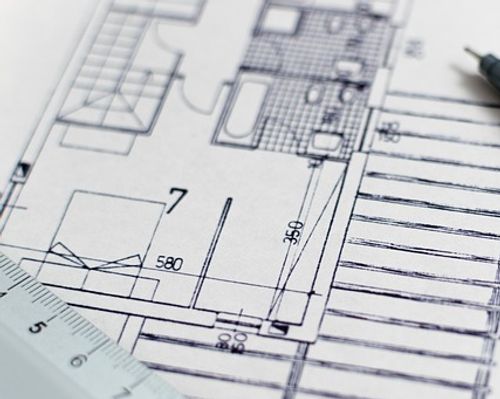 HEAL A Physical SPACE
Yes, These walls can talk. 👀
When the accumulated energy in a building doesn't agree with your energy, several things can happen. You don't feel comfortable in that space, it might be hard to focus or your mood instantly changes.
Although space healing can be done at any time, it is especially helpful when moving, selling a property, beginning a new phase of life or after a highly charged event has happened in the space.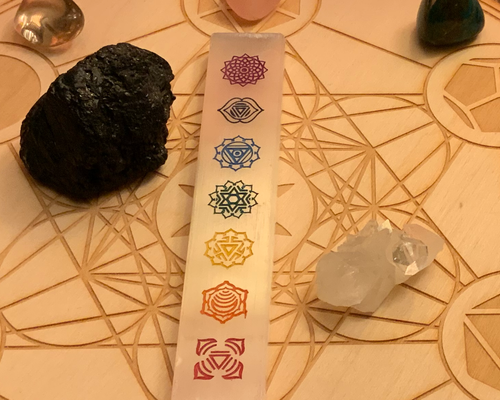 Get Crystal Clear
Joy-centric Adventure Coaching
As a coach, I help people in 3 different ways.
The Come to Jesus - 30 minutes of intuitive advice on singular issue.
Crystal Conversation - An 90 minute interactive chakra balancing session to restore alignment.
Season of Serendipity - A 16 week coaching package for individuals who want to partner with the Divine to imbue thier lives with the things that light them up.
Attend a Play date
Lighted hearted learning
Be in community while you define what brings you joy, learn about crystals, try out manifesting and explore what it means to be an empath. 
The topics will change but the whimsical, contextualized approach remains the same.
WARNING: There will be laughter, games, stuff making, cosplay, F-bombs and dance breaks. Staying hydrated is encouraged, but also at your own risk. If you no longer laugh at yourself when milk comes out your nose, THIS MIGHT NOT BE YOUR SCENE.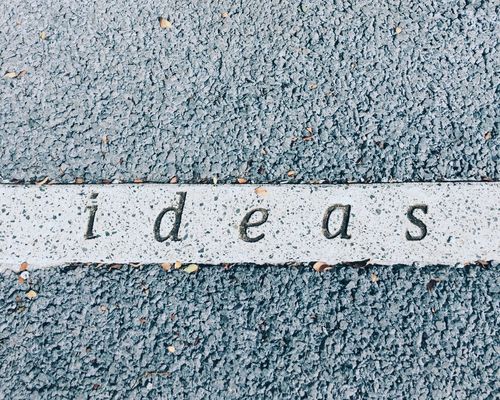 Make A Brave Space
Tools that elevate humanity
For conscious businesses and healing organizations, I offer the services below.
Employee Wellness Programs - Virtual and in-person Play Dates focused on mindfulness and joy.
Moderator and Space Holder - Games and guided "itchy sweater" conversations led by a people whisperer. (Click here to see the game.)
Curriculum Evaluation and Design - Bring fun and best pratices to your learning agenda.
What Others are Saying...
"

I was already pretty advanced on the idea of fitting joy into my day by making "tiny tweaks" but what Rhoda gave me was a sharper tool to really maximize my daily joy. " - Mustafa W.
"

Using crystals with my throat chakra has made a big difference. I am better able to express boundaries in the moment and stand up for myself. I also trust my intuition more." - Johanna H.
"

Rhoda is the healer's healer. She provided an open, trusting, loving space that enabled me to move forward. I felt like I had been wrapped in a blanket when the session was done." - Staci R.
Want to keep in touch? Join my mailing list!
Hi There!
I'm an artist, musician, and healer who suffers from long term exposure to mathematics. 
As a child, I was always fascinated by magic and fantasy. I would see witches moving energy and think to myself, "I'm supposed to be able to do that." I had other experiences, too. Like the time my Dad was searching for a word and I said it. But the word I said wasn't in my vocabulary yet. Somehow, I always knew I had this gift of knowing.
But growing up Baptist, I wasn't too keen on blatantly sharing my gift with others. I was also afraid to tell the adults around me that the God they were telling me about didn't sound like the one I knew. So I kept quiet - about all of it. And that worked perfectly... for a while...
But when I hastily got married at 19 to keep the charade going, things started to go sideways. I became depressed and despondent. I knew it was only a matter of time (6 years to be exact) before I filed for divorce. I kept reading my bible looking for some verse that said it was okay to leave a perfectly good man because I was miserable. I never found it.
Eventually I decided that if I had to account for my life when I died, I'd rather apologize to God for breaking my promise. It sounded better than saying I didn't do shit for 60 some odd years because I kept my vows. That was the moment I knew I had to develop my spiritual gifts. At the suggestion of a friend, I decided to visit a Unity School of Christianity.
That was over 20 years ago. Since then I've become a Reiki Master, an Animal Reiki Practitioner, and a Melody Certified Master Crystologist. I also earned a PhD in Educational Mathematics even though I developed chronic illness during grad school.
These days I study  Shamanism, Conscious Leadership, Conscious Business, Science of Mind, and Jin Shin Jyutsu. When I'm not conducting kitchen experiments or eating self-help books for lunch, I use my training as a researcher to explore how joy and play - not suffering and work - can be the catalyst for changing one's life.
When I first started studying metaphysics I was discouraged by the following:
Not seeing people who looked like me. Folks were always nice, but the events were just as white as the break room at my job.

Feeling scorned for wanting to keep the pieces of my Christian upbringing that worked me.

A lack of pragmatism. Related ideas were often spread across several books or teachings.

People were waaaaay too serious... about everything. Even yoga! I always got (and still get) the stank eye because I start snickering when I lose my balance.
 Which is why I created this business. My mission is to normalize the struggle of being human. To support game changers who play too much. I create brave spaces for irreverent humans who want to playfully access their inner truths, take consistent action and have courageous conversations.
I'm here to remind the weary there is nothing to fight, only choices to be made.
Feeling chatty? Drop me a line!